Lost Radio Drift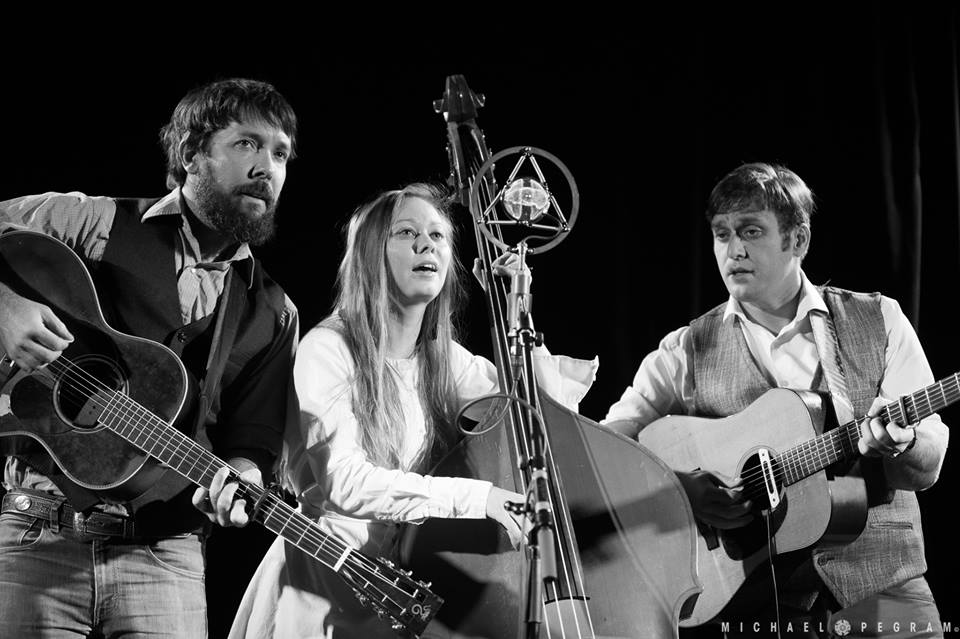 Lost Radio Drift errs lonesome and scenic, with three-part singing into a single mic, and lots of great guitar playing. Featuring Nat Keefe (Hot Buttered Rum), Yoseff Tucker (NCBS Guitarist and Vocalist of the Year) and Katya Tucker (Blue and Lonesome.)
Nat, Katya and Yoseff are neighbors in the Mission District of San Francisco and their band emerged from the legendary "Actually Strictly Bluegrass" pickin parties on Linda Street. (Party rules: 1. no craft beer; 2. no IV chords; 3. play the damn melody.) The repertoire is equal parts original & borrowed, from several decades of music, and both Nat's & Yoseff's songs.
LRD had its first festival play at the Father's Day Bluegrass Festival in Grass Valley, and will release their first album in 2021.
More about the band members:
Nat Keefe has written songs, played guitar, and sung with Hot Buttered Rum for more than 20 years, and performed on stages from Telluride to Newport to Grey Fox to Merlefest to Suwanee to Bonnaroo. Nat was introduced at an early age to bluegrass music by his parking lot picker father, and the records of Ralph Stanley, Flatt & Scruggs, Peter Rowan, and Hot Rize. In addition to making music with Lost Radio Drift and Hot Buttered Rum, Nat produces records for bands, performs electronic music, and hosts the Concert Carnival holiday show in San Francisco.
Katya Polovina was born in Danetsk, Ukraine, but relocated to California's Central Valley in 1997. She grew up singing in choirs, recorded a jazz album, and then found bluegrass. She taught bass at CBA music camp. In addition to Lost Radio Drift, Katya plays bass in Blue & Lonesome.
Yoseff Tucker is from the Central Valley of California. Along with Lost Radio Drift, Yoseff currently plays in the Bow Ties, The Central Valley Boys, Blue & Lonesome, and Supermule. His musicality has been acknowledged by the Northern California Bluegrass Society via the Guitarist of the Year ('09, '10, '11, '13, '15) and Male Vocalist of the Year ('10, '16) awards. Yoseff has taught many years at the CBA Kid's Music Camp.
Management – Emilie Rohrbach – Emilie@NatKeefe.com
Facebook: https://www.facebook.com/lostradiodrift/
Instagram: @lostradiodrift